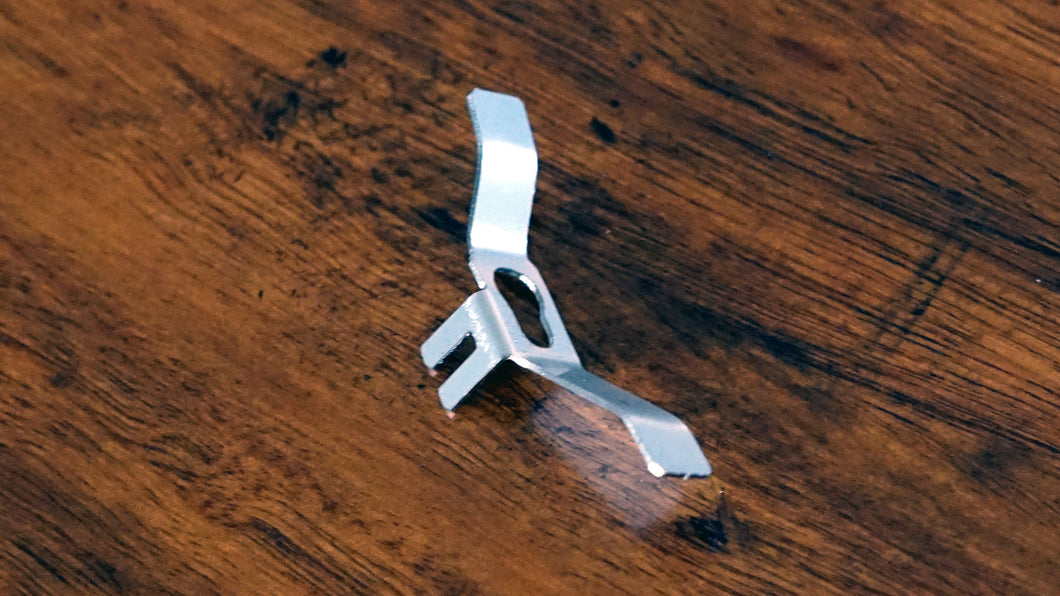 Stainless Steel Main Jet Holder(Individual) - Honda CB350F CB400F CB500 CB550
Stainless steel main jet holder. This clip holds the main jet in place once the float bowl is installed. These will never rust or corrode like the factory clips. 
Honda OEM Part Numbers: 16014-323-004, 16014-333-004
Sold as a set of 4 or Individually  Free shipping in the US!

Fits Honda:
XL250K - 1972-1975 (Carb model 645B and 074A)
CB350F - 1972-1974
CB400F - 1975-1977
CB500K - 1971-1973
CB550F Super Sport - 1975-1977
CB550K - 1974-1976